Flat River Central High School
Class of 1976
Beverly Beasley Holdman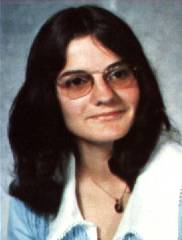 I work at the Farmington Correctional Center, for the Department of Mental Health as a Security Aide. I
am divorced, (but now officially engaged), and have 3 kids. Tara, 15, sophmore at North County High,
she is a cheerleader. Kara, 14, freshman at North County High, she is in marching band. Brian, 7th
grade, age 12. My hobbies are making quilts, gardening, messing with the computer. We love to
camp, and last year we bought a camper we enjoy hooking up behind the old Blazer. We also like to
fish, but I have to admit I haven't caught anything much this summer.
LINKS

©E-MAN WEB DESIGN CO. 1999